NorthCloud's state of the art data centre provides a safe and secure environment for your IT equipment. Monitored around the clock, multiple layers of security, power redundancy and environmental protection provide peace of mind for your critical services. Multiple carriers and media (fibre, wireless and copper) are readily available to provide all important connectivity to your primary or secondary data centre, or client locations.
A number of Northland's biggest enterprises host their critical IT equipment at NorthCloud, and other organisations through New Zealand choose to utilise our data centre as an offsite, out of region facility. We provide half, full or multi-rack accommodation, and standard remote hands and tape handling services. Clients can nominate individuals to be inducted for independent access to their racks if necessary.
Our data centre features an APC fully enclosed hot aisle containment design. This offers highly innovative thermal efficiency, containing the hot air exhausted from equipment for optimal airflow and consequent power savings.
All racks are provided with independent power distribution units, and rack ATS units which supply power for single socket devices from two feeds with automatic switch-over.
What is Hot Aisle containment?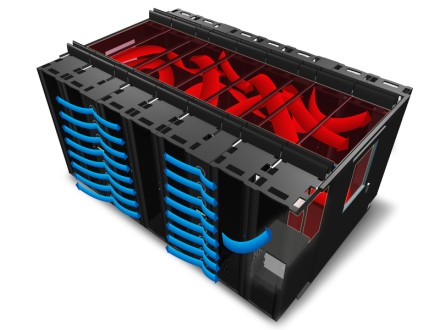 Hot Aisle Containment helps ensure NorthCloud delivers the most efficient cooling, keeping cooling costs down and your equipment running at the optimum temperature. In traditional data centers, the hot aisle is not contained, meaning all the hot air is being pumped back into the same room that you are trying to cool. With Hot Aisle Containment, all the hot air is contained in the hot aisle and pumped out of the room completely.
Co-location from NorthCloud. Your equipment, our Cloud.
Hot aisle containment technology ensuring optimum cooling efficiency
Located in a low natural disaster risk area
Rack ATS units protecting your single socket devices
Secure, monitored facilities
Variety of high speed connectivity options
Highly available power systems including UPS protection and diesel generator
1/2 and full rack rental available
NorthCloud Limited | First Floor | 113 Bank Street | Whangarei 0110
P.O Box 1322 | Whangarei